Sponsored by
The Pharmaceutical
Compliance Forum



FOURTEENTH ANNUAL PHARMACEUTICAL REGULATORY AND COMPLIANCE CONGRESS


Transformational Learning - Effective Knowledge Exchange

October 28 - 30, 2013
Hyatt Regency on Capitol Hill
Washington, DC

CO CHAIRS

Gary DelVecchio
Executive Director, US Pharmaceutical Compliance and Ethics, Bristol-Myers Squibb Company, Plainsboro, NJ

Margaret K. Feltz, Esq.
Director, Corporate Compliance, Purdue Pharma LP, Stamford, CT

Kelly B. Freeman, PhD
Senior Director, Ethics and Compliance, Eli Lilly and Company, Indianapolis, IN

Elizabeth V. Jobes, Esq.
Senior Vice President, Chief Compliance Officer, Auxilium Pharmaceuticals Inc., Philadelphia, PA
2012 PCF PHARMA CONGRESS PLANNING COMMITTEE
Gary DelVecchio
Executive Director, US Pharmaceutical Compliance and Ethics, Bristol-Myers Squibb Company (Co chair)

Margaret K. Feltz
Associate Director, Corporate Compliance, Purdue Pharma LP (Co chair)

Kelly B. Freeman, PhD
Senior Director, Ethics and Compliance, Eli Lilly and Company (Co chair)

Michael L. Shaw, Esq.
Vice President & Compliance Officer, GlaxoSmithKline-NA Pharmaceuticals (Co chair)

Ted Acosta, Esq.
Principal, Ernst & Young LLP

Timothy Ayers, MPH, JD
Vice President and Chief Compliance Officer, Dendreon

Wayne Baker
Senior Vice President and Chief Sales Officer, Advanced Health Media LLC

Scott Bass, Esq.
Partner, Sidley Austin LLP

John T. Bentivoglio, Esq.
Partner, Skadden Arps LLP

Eve M. Brunts, Esq.
Partner, Ropes & Gray

William E. Buzzeo, MS
Vice President and General Manager Compliance Solutions Division, Cegedim Relationship Management

Sujata T. Dayal
Corporate Vice President and Chief Compliance Officer, Global Operations, Biomet, Inc.

Fred Eaton, MBA
Partner, Polaris Management Partners

Jeffrey E. Fleming, Esq.
Americas & US Compliance Officer, AstraZeneca Pharmaceuticals LP

Thomas Forrester, Esq.
Vice President, US Legal Affairs and General Counsel, Lundbeck Inc.

Gary F. Giampetruzzi, Esq.
Vice President and Assistant General Counsel, Head of Government Investigations, Pfizer Inc.

Wendy C. Goldstein, Esq.
Partner, Epstein Becker & Green

Alessandra N. Hawthorne
Vice President, Chief Ethics and Compliance Officer, Boehringer Ingelheim USA, Inc.



Michael Hercz, Esq.
Director, Audit and Enterprise Risk Services, Deloitte & Touche LLP

Elizabeth V. Jobes, Esq.
Senior Vice President, Chief Compliance Officer, Auxilium Pharmaceuticals Inc.

Jonathan Kellerman
Partner, Global Pharmaceutical Advisory Services Group, PwC LLP

Daniel Kracov, Esq.
Partner, Arnold & Porter

Maxine Nogard
Senior Director, Global Corporate Compliance, Biogen Idec, Inc.

John Patrick Oroho, Esq.
Executive Vice President and Chief Strategy Officer, Porzio Pharmaceutical Services, LLC; Principal, Porzio, Bromberg & Newman

Lawrence P. Platkin
Vice President and Compliance Officer, Bayer Healthcare LLC

Arjun Rajaratnam
Chief Compliance Officer, Smith & Nephew

Kelly N. "Nikki" Reeves, MPA, JD
Partner, King & Spalding LLP

Susan Romanus
Vice President, Chief Ethics & Compliance Officer, Daiichi Sankyo

Jeff Rosenbaum
Vice President, Chief Compliance Officer, Vertex Pharmaceuticals

Karen Patruno Sheehy, Esq.
Vice President, US Corporate Compliance Officer, Sanofi

Eric Siegel, Esq.
Executive Vice President & General Counsel, Incyte Corporation

Paul J. Silver
Managing Director, Huron Consulting Group

Jack T. Tanselle
Director, Navigant Consulting, Inc.

Caroline West, Esq.
Senior Vice President, Chief Compliance and Risk Officer, Shire Pharmaceuticals, Inc.

Ronald L. Wisor, Jr., Esq.
Partner, Hogan Lovells US LLP

Christopher D. Zalesky
Executive Director, World Wide Office of Health Care Compliance & Privacy, Johnson & Johnson

Richard L. Zimmerer
Partner, Forensic Advisory Services, KPMG LLP

SAVE THE DATES



SEVENTH INTERNATIONAL PHARMACEUTICAL COMPLIANCE CONGRESS

A Hybrid Conference and Internet Event
Sponsored by International Society of Healthcare Compliance Professionals
Cosponsored by Pharmaceutical Compliance Forum
May 21 - 23, 2013
Meliá Castilla Hotel
Madrid, Spain
www.InternationalPharmaCongress.com


THIRD ASIA PACIFIC
PHARMACEUTICAL COMPLIANCE
CONGRESS

A Hybrid Conference and Internet Event
Sponsored by Asia Pacific Healthcare Industry Compliance Team
Cosponsored by Pharmaceutical Compliance Forum
September 10 - 12, 2013
Kuala Lampur, Malaysia
www.AsianPharmaCongress.com


FOURTEENTH PHARMACEUTICAL REGULATORY AND COMPLIANCE CONGRESS

A Hybrid Conference and Internet Event
Sponsored by Pharmaceutical Compliance Forum
October 28 - 30, 2013
Hyatt Regency on Capitol Hill
Washington, DC
www.PharmaCongress.com

THE 2012 THIRTEENTH ANNUAL PHARMA CONGRESS CONTENT IS NOW AVAILABLE IN VARIOUS POST CONFERENCE FORMATS
The 2012 Thirteenth Annual Pharma Congress conference content is now available in a variety of formats.

You may purchase the Congress streaming content in the following formats: Flash Drive or online archive (6 months). You may also purchase individual presentations in an online archive (6 months) format.
YOU CAN PURCHASE JUST THE PHARMA CONGRESS CONTENT AS FOLLOWS:


Online Archive of 2012 Thirteenth Annual Pharma Congress Presentations today!
Complete conference: $595
Order Now

Flash Drive of 2012 Thirteenth Annual Pharma Congress Presentations today!
$595
Order Now
FINALLY YOU MAY PURCHASE PHARMA CONGRESS INDIVIDUAL PRESENTATIONS:

Click here to purchase individual presentations for $59.95 in online archive format (6 months of access - 24/7).
SPEAKER PRESENTATION PROPOSALS
Speaker/Presentation Proposals for the Fourteenth Pharma Congress May Be Submitted Through Our Online Form
- Click Here -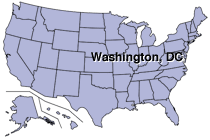 SPONSORED BY:
The Pharmaceutical Compliance Forum (PCF) is a coalition of senior compliance professionals and legal counsel from more than 50 of the largest research-based pharmaceutical manufacturers. The PCF was founded in early-1999 by compliance professionals from the pharmaceutical industry to promote effective corporate compliance programs. The members meet twice a year, for two days, focusing on open and informal sharing of compliance information, best practices, and current developments in the field, and sponsors a two-day international compliance congress in the Spring and a three-day US compliance congress each Fall.
MEDIA PARTNERS:


PAST GLOBAL PHARMA CONGRESS CITIES
Washington, DC
Brussels
Paris
Rome
Berlin
Istanbul
Singapore
2012 - Budapest, Hungary
2012 - Shanghai, China
2012 - São Paulo, Brazil
FOLLOW PHARMA CONGRESS ON



This site complies with the HONcode standard for trustworthy health information:
verify here.