Sponsored by
The Pharmaceutical
Compliance Forum



FIFTEENTH ANNUAL PHARMACEUTICAL REGULATORY AND COMPLIANCE CONGRESS


Transformational Learning - Effective Knowledge Exchange

November 3 - 5, 2014
Hyatt Regency on Capitol Hill
Washington, DC

KEYNOTE SPEAKERS

Thomas W. Abrams, RPh, MBA
Director, Division of Drug Marketing, Advertising, and Communications, Center for Drug Evaluation and Research, (CDER), Food and Drug Administration, Silver Spring, MD



Douglas Brown
Deputy Director, Data Sharing & Partnership Group, Center for Program Integrity, Centers for Medicare and Medicaid Services, US Department of Health and Human Services, Washington, DC

Mary E. Riordan, Esq.
Senior Counsel, Office of Counsel to the Inspector General, Office of Inspector General, US Department of Health and Human Services, Washington, DC
FEATURING A COMPLIANCE OFFICER ROUNDTABLE

Regina Gore Cavaliere, Esq.
Vice President and Chief Compliance Officer, Otsuka America Pharmaceutical, Inc., Princeton, NJ

Lauran S. D'Alessio
Vice President, Global Compliance Organization, Merck & Co., Inc., Whitehouse Station, NJ

Sujata Dayal
Vice President Health Care Compliance and Privacy, Pharmaceuticals, Johnson & Johnson, Former Global Chief Compliance Officer, and Corporate Vice President, Biomet,Inc., Former Member, PCF Executive Committee, Chicago, IL

Rady Johnson, Esq.
Executive Vice President, Chief Compliance and Risk Officer, Pfizer, Washington, DC

Michael L. Shaw, Esq.
Vice President and Compliance Officer, GlaxoSmithKline-NA Pharmaceuticals, Former Senior Counsel, Office of Inspector General, US Department of Health and Human Services, Former Member, PCF Executive Committee, Philadelphia, PA

Kris Curry
Principal, Fraud Investigation and Dispute Services, Ernst & Young LLP, Former Vice President, Health Care Compliance, Pharmaceuticals Group, Johnson & Johnson, Philadelphia, PA (Moderator)
A QUI TAM ROUNDTABLE

Jamie M. Bennett, Esq.
Partner, Ashcraft & Gerel, LLP, Former Assistant United States Attorney, District of Maryland, Washington, DC

Suzanne E. Durrell, Esq.
Partner, Durrell Law Office, Former Deputy Associate Attorney General, United States Justice Department, Boston, MA

Lesley Ann Skillen, Esq.
Partner, Getnick & Getnick LLP, New York, NY

Virginia "Ginny" A. Gibson, Esq.
Partner, Hogan Lovells LLP, Former Executive Assistant U.S. Attorney, Eastern District of Pennsylvania, Philadelphia, PA (Moderator)
A TRANSPARENCY AND SUNSHINE ACT ROUNDTABLE



Douglas Brown
Deputy Director, Data Sharing & Partnership Group, Center for Program Integrity, Centers for Medicare and Medicaid Services, US Department of Health and Human Services, Washington, DC

John Murphy, Esq.
Assistant General Counsel, PhRMA, Former Senior Director, State Government Relations, Health Policy, Biotechnology Industry Organization, Washington, DC

Charles Ornstein
Senior Reporter, ProPublica, Vice President, Association of Health Care Journalists, Awardee, Pulitzer Prize for Public Service, Washington, DC

Margaret K. Feltz, Esq.
Executive Director, Corporate Compliance, Purdue Pharma LP, Member, PCF Executive Committee, Stamford, CT
FEATURED FACULTY

BJ D'Avella, MBA
Director, Huron Consulting Group, New York, NY

Yogesh Bahl, CPA, MBA
Managing Director, AlixPartners, New York, NY

Eric Baim, MA, JD
Executive Director, Policy & Risk Management, Novartis, East Hanover, NJ

Michael D. Bell, Esq.
President, R-Squared, Princeton, NJ

John T. Bentivoglio, Esq.
Partner, Skadden Arps LLP, Former Special Counsel for Healthcare Fraud and Chief Privacy Officer, US Department of Justice, Washington, DC

Mary Bradley, PharmD
Healthcare Compliance Officer, Johnson & Johnson, Philadelphia, PA

Eve Costopoulos
Vice President, Chief Ethics & Compliance Officer, Eisai Inc., Woodcliff Lake, NJ

Sarah K. diFrancesca, Esq.
Associate, Health Care & Life Sciences Regulatory Group, Cooley, LLP, New York, NY

Mark Farrar
Director, Life Sciences Disputes, Compliance and Investigations Practice, Navigant Consulting, Inc., Atlanta, GA

Alison Fethke, Esq.
Counsel, Ropes & Gray, Former Division Counsel, Legal Regulatory and Compliance, Abbvie, Inc., Chicago, IL

Christopher Fletchall, MBA
Senior Advisor Ethics and Compliance, Eli Lilly and Company, Indianapolis, IN

Gary F. Giampetruzzi, Esq.
Partner, Paul Hastings, Former Vice President and Assistant General Counsel, Head of Government Investigations, Pfizer Inc., New York, NY

Wendy C. Goldstein, Esq.
Partner, Health Care & Life Sciences Regulatory Practice, Cooley, LLP, New York, NY

Saul Helman, MD
Managing Director and Life Sciences Practice Leader, Navigant Consulting, Inc., Indianapolis, IN

David Hodgson, CPA
Partner, Deloitte & Touche LLP, New York, NY

Marcy Imada
Principal, Deloitte & Touche LLP, Los Angeles, CA

Darren R. Jones
Director, Polaris, New York, NY

Paul E. Kalb, JD, MD
Partner and Global Coordinator, Life Sciences Practice, Sidley Austin LLP, Washington, DC

Jeffrey Klimaski
Vice President, Corporate Ethics & Compliance Officer, BTG International Inc., Philadelphia, PA

Keith M. Korenchuk, JD, MPH
Partner, Arnold & Porter LLP, Washington, DC

Daniel A. Kracov, Esq.
Partner and Head, FDA and Healthcare Practice, Arnold & Porter, Washington, DC

Kirt Kraeuter, MGA
Head of Compliance, European Markets, Australia/New Zealand, & Canada, Bristol-Myers Squibb, Philadelphia, PA

Terri Ledva
Chief Compliance Officer, Iroko Pharmaceuticals, Philadelphia, PA

Miree Lee, MS, MBA
Government Pricing & Commercial Contracts Consultant, Miree Lee Consulting, LLC, Former Director, Contracts & Pricing, Daiichi Pharmaceutical Corporation, Phoenix, AZ

Elizabeth F. Lindquist, Esq.
Associate, FDA & Life Sciences Practice Group, King & Spalding, Washington, DC

Michael K. Loucks, Esq.
Partner, Skadden Arps LLP, Former Acting United States Attorney, US Attorney's Office for the District of Massachusetts, Washington, DC

Susan Goetz Markel, CPA
Managing Director, Financial Advisory Services Group, AlixPartners, Former Chief Accountant, Division of Enforcement, US Security and Exchange Commission, New York, NY

Barbara McCullough
Director for Corporate Integrity Agreement Operations, AstraZeneca Pharmaceuticals LP, Philadelphia, PA

Christine Mikail, Esq.
Senior Vice President & General Counsel, NPS Pharmaceutical, Former EVP, General Counsel & CCO, Dendreon, New York, NY

John Patrick Oroho, Esq.
Executive Vice President and Chief Strategy Officer, Porzio Life Sciences, LLC, Principal, Porzio, Bromberg & Newman PC, Morristown, NJ

Bradford Patrick, Esq.
Division Counsel, AbbVie Inc., Chicago, IL

Kenneth R. Pina, RPH, JD
Founding Principal, Core Risks, Ltd., LLC, Former Vice President, General Counsel and Secretary , Rhone-Poulenc Rorer Pharmaceuticals Inc., Ardmore, PA

Lawrence P. Platkin
Vice President and Compliance Officer, Bayer Healthcare LLC, New York, NY

Lori (Van Duyn) Queisser
President, Queisser & Associates, Former SVP, Global Compliance and Business Practices, Schering-Plough, Former VP and Chief Compliance Officer, Eli Lilly and Company, Indianapolis, IN

Kelly N. "Nikki" Reeves, MPA, JD
Partner, King & Spalding LLP, Legal Counsel, Ad Hoc Sunshine and State Law Compliance Group, Washington, DC

John D. Shakow, Esq.
Partner, FDA & Life Sciences Practice, King & Spalding, Washington, DC

Eric H. Siegel, JD, MBA
Executive Vice President and General Counsel, Incyte Corporation, Former Chief Compliance Officer, EMD Serono, Philadelphia, PA

Paul Silver
Practice Leader and Managing Director, Huron Consulting Group, Atlanta, GA

Steve Sitek, MEd
Head of Learning, Novartis, Adjunct Professor, Rutgers Business School, East Hanover, NJ

Jack T. Tanselle
Managing Director, Healthcare Dispute Compliance, and Investigation Practice, Navigant Consulting, Inc., Indianapolis, IN

L. Stephan Vincze, LD, LLM, MBA
Partner, Polaris, Former Sr. VP, Chief Compliance Officer, Warner Chilcott, Former VP, Ethics & Compliance Officer/Privacy Officer, TAP Pharmaceutical Products Inc., Boston, MA

Seth Whitelaw, JD, LLM, SJD
Director, Life Sciences Regulatory Compliance Practice, Deloitte & Touche LLP, Former R&D Compliance Officer, GlaxoSmithKline, Former Legal Compliance Officer, SmithKline Beecham, Philadelphia, PA

Matthew Yesko, CPLP
Senior Consultant, Aquinas Leadership Group, Former Associate Director, Commercial Training, Inspire Pharmaceuticals, Raleigh, NC
2014 GLOBAL PHARMA COMPLIANCE CONGRESSES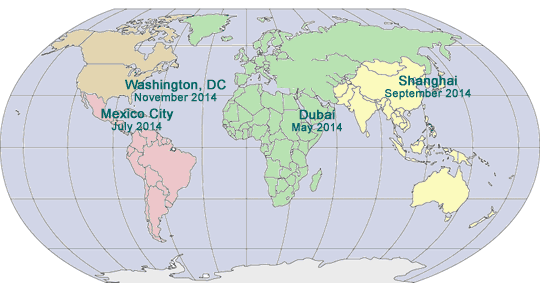 FOURTH ASIA PACIFIC PHARMACEUTICAL
COMPLIANCE CONGRESS
A Hybrid Conference and Internet Event
Sponsored by Asia Pacific Healthcare Industry Compliance Team
Cosponsored by International Society of Healthcare Ethics and Compliance Professionals (ETHICS) and Pharmaceutical Compliance Forum (PCF)
September, 2014
Beijing, China
www.AsianPharmaCongress.com

OTHER GLOBAL PHARMA CONGRESS CITIES

2007 - Brussels


2008 - Paris


2009 - Rome


2010 - Berlin

2011 - Istanbul


2011 - Singapore


2012 - Budapest


2012 - Shanghai

2012 - São Paulo


2013 - Kuala Lumpur


2014 - Dubai


2014 - Mexico City


EARLY BIRD REGISTRATION DISCOUNT
- SAVE UP TO $600 -
Register by Friday, September 19, 2014 for Early Bird discount. Save up to $600.
Click here to register.
SPONSORED BY:
The Pharmaceutical Compliance Forum (PCF) is a coalition of senior compliance professionals and legal counsel from more than 50 of the largest research-based pharmaceutical manufacturers. The PCF was founded in early-1999 by compliance professionals from the pharmaceutical industry to promote effective corporate compliance programs. The members meet twice a year, for two days, focusing on open and informal sharing of compliance information, best practices, and current developments in the field, and sponsors a two-day international compliance congress in the Spring and a three-day US compliance congress each Fall.
CO CHAIRS

Gary DelVecchio
Executive Director, US Pharmaceutical Compliance and Ethics, Bristol-Myers Squibb Company, Plainsboro, NJ

Margaret K. Feltz, Esq.
Executive Director, Corporate Compliance, Purdue Pharma LP, Stamford, CT

Kelly B. Freeman, PhD
Senior Director, Ethics and Compliance, Eli Lilly and Company, Indianapolis, IN

Elizabeth V. Jobes, Esq.
Senior Vice President, Chief Compliance Officer, Auxilium Pharmaceuticals Inc., Philadelphia, PA
MEDIA PARTNER:

GRANTORS:
GOLD

SILVER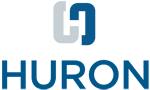 BRONZE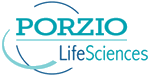 FOLLOW PHARMA CONGRESS ON


PARTICIPATION OPTIONS
TRADITIONAL ONSITE ATTENDANCE
Simply register, travel to the conference city and attend in person.

Pros: subject matter immersion; professional networking opportunities; faculty interaction



LIVE AND ARCHIVED WEBCAST PARTICIPATION
Watch the conference in live streaming video over the Internet and at your convenience at any time 24/7 for the six months following the event.

The archived conference includes speaker videos and coordinated PowerPoint presentations.

Pros: Live digital feed and 24/7 Internet access for next six months; Accessible in office, at home or anywhere worldwide with Internet access; Avoid travel expense and hassle; No time away from the office




WEBCAST INTERFACE SAMPLE

Click here for a sample stream



This site complies with the HONcode standard for trustworthy health information:
verify here.